As the COP-26 conference draws to a close, we present our third and final update on WBA's sustainability journey, which focuses on education and awareness both inside and out of the practice.
Student Support and Mentoring
A number of WBA staff support students in schools of architecture in our local regions including Sheffield, Nottingham, De Montfort and Loughborough universities kick-starting their careers, mentoring a number of students from each of these Universities. Martin Bradley recently mentored Anushka Singla throughout the Spring 2021 mentoring session, who is studying for a Masters in sustainability. In the evolution of these discussions, a key question discussed was 'who drives the sustainability of construction projects?' Client, design team and contractor relationships and engagement are key to ensuring this is sustainability is outlined from the offset.
This year we are helping judge the RIBA East Midlands Student Awards based on the theme of sustainability in both Part 1 and Part 2 work.
Schools
In line with our obligations set out as part of the 2030 Climate Challenge and Architects declare, we are pleased to have the next generation of Architectural talent driving this climate agenda as part of our studio. Kamila Kudlata recently joined the practice from Huddersfield University, where her Master's Thesis specialised in the delivery of a new commons in Hull which will be increasingly impacted by rising flood levels within the region. In her own words Kamila explains…
'Through recognition of ongoing issues related to climate change and the effects they have on our future, my thesis project focused on the worst-case scenario of global warming, where sea-level rises significantly and floods become more persistent which ultimately result in Hull's submersion under water. The project formulates a governance model in response to this environmental crisis, building on the permanent devaluation of land and incoming flood water as resources for a new type of commons rather than merely problems to surmount. 'Living with water' is presented as an opportunity for the recovery of a submerged city. As a way of reclaiming the city, it explores the use of underground spaces in devalued sites for public use and the reoccupation of air space using new infrastructures which sit above the water to replace living spaces. Queen's Gardens become an Advanced Technology Hub that optimises the use of floodwater for energy generation and water sufficiency using nanotechnology for filtration – this serves Hull, the surrounding region and potentially beyond. It becomes a pilot site that absorbs the flood water to allow for slower deterioration of other parts of the town.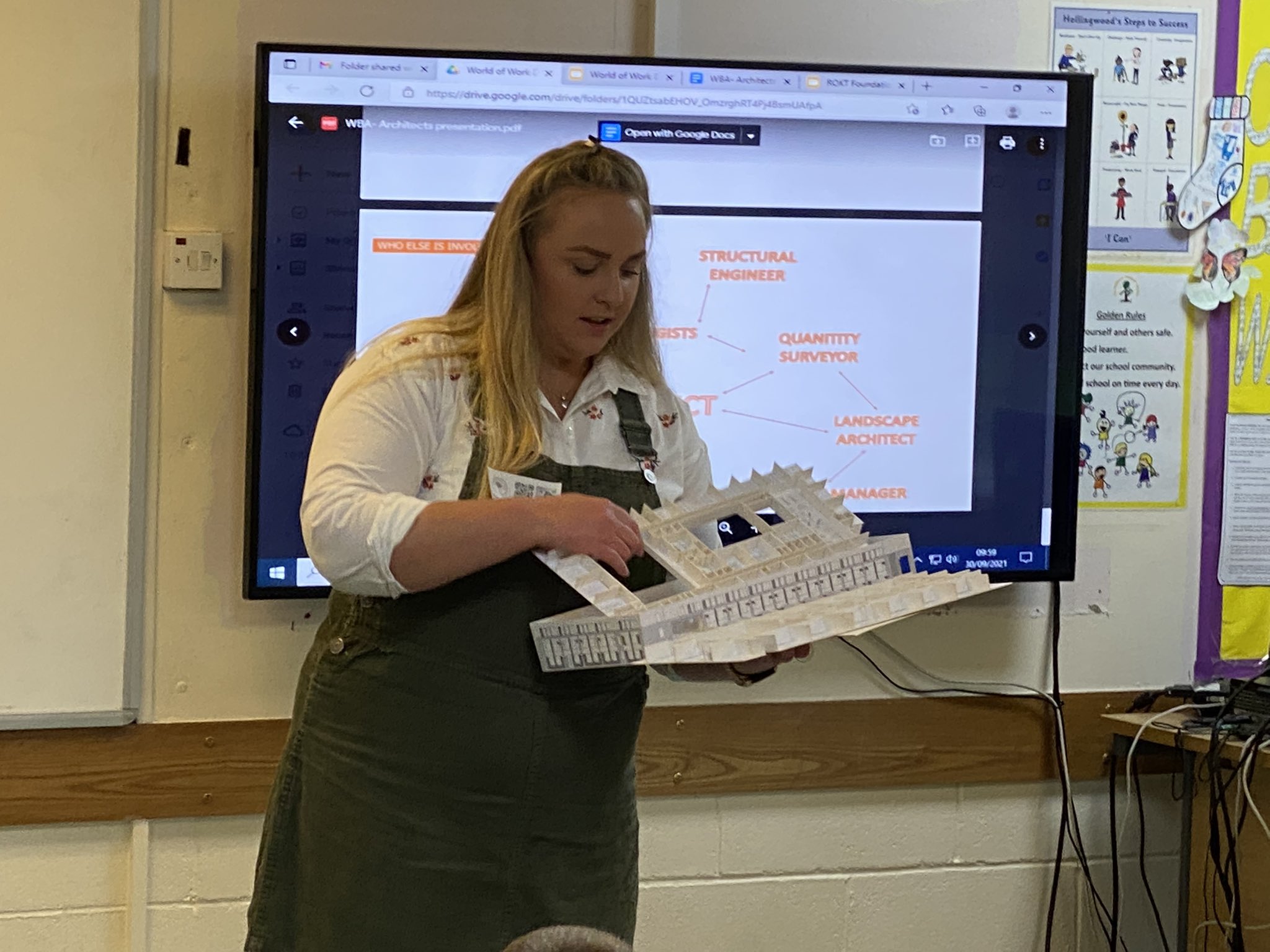 Final Thoughts
The practice is experienced in environmental design and has successfully completed a number of projects in recent years that have achieved BREEAM certification, including 'Excellent' and 'Outstanding' ratings. Including a Passivhaus certified development for the University of Bradford whilst we are currently developing a net zero carbon design for a new primary school in Nottingham for the DfE.
This ethos resonates in our own head office premises in Leeds. Designed by the practice, the building was awarded the Green Apple Award in 2007 for its energy efficient and sustainable design approach. It includes geothermal heating and cooling systems, a rainwater recovery system, significantly reducing freshwater consumption, natural ventilation and makes extensive use of natural light.
We look forward to positive outcomes and commitments from COP26 in Glasgow and to exceeding our targets over the next five years and beyond to help protect the planet for future generations and all species.
Let's act together now.