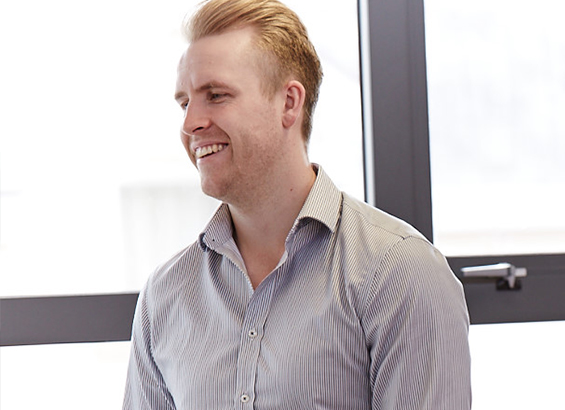 Associate
Leeds
HND Building Studies, ACIAT, BSc (Hons) Architectural Technology
"Apprenticeship was a great start for me. 11 years on, I'm still here, and the practice is still helping young architects kick-start their careers."
"My relationship with Watson Batty started even before I'd ventured into the working world. They took me on as an apprentice while I was studying at Leeds Met University. Getting hands-on experience to support my training was a fantastic opportunity. Since those early days, I've honed my craft in a wide range of areas. Most recently I've specialised in our 'Living' sector, and I've been involved in some great projects. I'm particularly proud of my role in delivering a scheme in Mytholmroyd for which we won an LABC National Award.
Not every project wins an award, but, for me, the sense of achievement comes in overcoming unique challenges. I remember that Chain Street in Bradford was a particularly difficult scheme due to its contemporary architectural styling within a conservation area located in the heart of the city centre.
Delivering our highly technical design solutions was helped hugely by the advanced software we're working with these days. Being able to view and access a building without it physically being built, using virtual and augmented reality, is amazing. I'm continually excited to see our industry evolve in this digital age.
Hand in hand with my project-based work, my management role sees me taking responsibility for the integration of Quality Assurance systems across the practice. Upholding our high standards is a crucial aspect of our business, and one in which I relish playing a part."