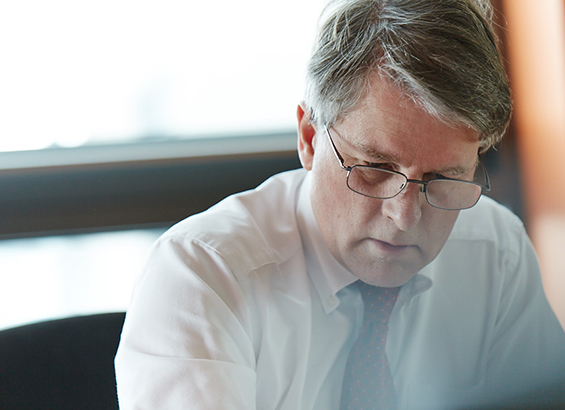 Associate
Leeds
E: steven.horsman@watsonbatty.com

"I might be one of the old guard, but you never stop learning, growing and being inspired."
"I might be one of the old guard, but you never stop learning, growing and being inspired.
I joined way back in 1993. Before that, I was with another major local practice for ten years, where Ron Watson, Peter Batty and other colleagues worked in their earlier careers. So there's no doubt that I'm firmly embedded in the company, and it's been staggering to watch it grow over the years.
It would be fair to say that Royal Mail is a predominant client of mine, but I've got countless projects under my belt, from supermarkets to schools and from sites up here in the North to down in the West Country. As a project leader, I work both Client and Contractor side on the full lifespan of projects, from initial feasibility stage through to design, construction and defects stages.
In everything, I have one relentless mania: detail. I champion the meticulous detailing and checking at critical stages, establishing a strict level of quality control. This naturally led me to take the unofficial role of technical consultant. My focus here is knowledge sharing – between internal as well as external teams – to learn collectively from previously established best practice. And a big part of this is keeping abreast of current technologies. Continual improvement is always the aim, and, ultimately, it's all about giving the client the best building we can."